For days, people will talk about the burning of House Marielle's back gate. Some said that it was evil forces seeking to disrupt Neverwinter's new order by firebombing the wealthiest House in the city. Others say that it is really all House Marielle deserved and whisper it is the result of their ill-gotten gains. Whatever the rumours that swirled, House Marielle offered no explanation no reason for what happened. The more observant nobles who were at Bluelake's fountain plaza noted that a young scion wearing the rose-and-gold of House Marielle's colours had briefly rampaged by but they knew better to say any more.
The Prevengers managed to escape Neverwinter on Redspear's recall of broken walls on the southeastern side of the city. They were ferried by Kavier the Wildshaped Crocodile and found a way around an illegal blockade by the Chasm thugs.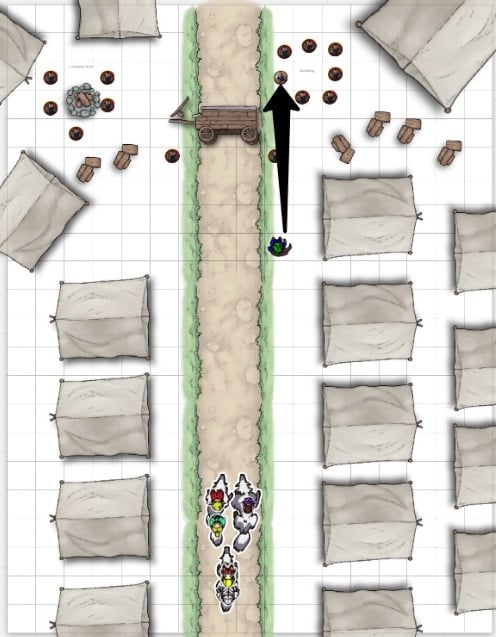 They took a brief rest in a cluster of trees outside the city and rode for the logging camp, managing to get to the edge of Neverwinter Woods by the day's end. Rae found a fallen log of a giant tree which they took shelter under for the night.
Unfortunately for them, a patrolling Coutal detected the presence of Rae's undead horse and demanded it destroyed. When the Prevengers did not give in to its demands, it proceeded to fly high and dive down on the creature, killing it instantly. Having done its duty, it flew away and said: "I'll be watching you…"
Just as they settled in for the night again, they were surprised by a trio of Displacer Beasts hungry for a meal. They managed to kill two of the creatures and capture another. Tired, the last watch passed less eventfully and saw the break of dawn…