---
Six figures in black emerge as The Avengers leave Venomfang and arrive at the bottom of the hill. Ixir recognises them as members of the Cult of Dragons. The leader, Turnuroth Favric, introduces himself and demands to know what happened on the hill with the dragon. Not deigning to answer, they turn to leave.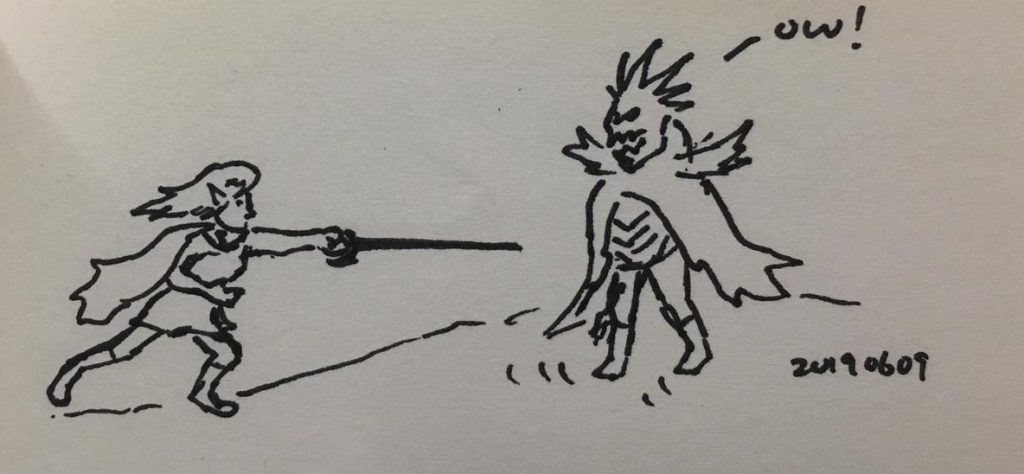 As Favric harangues at them, Ixir turns to attack him.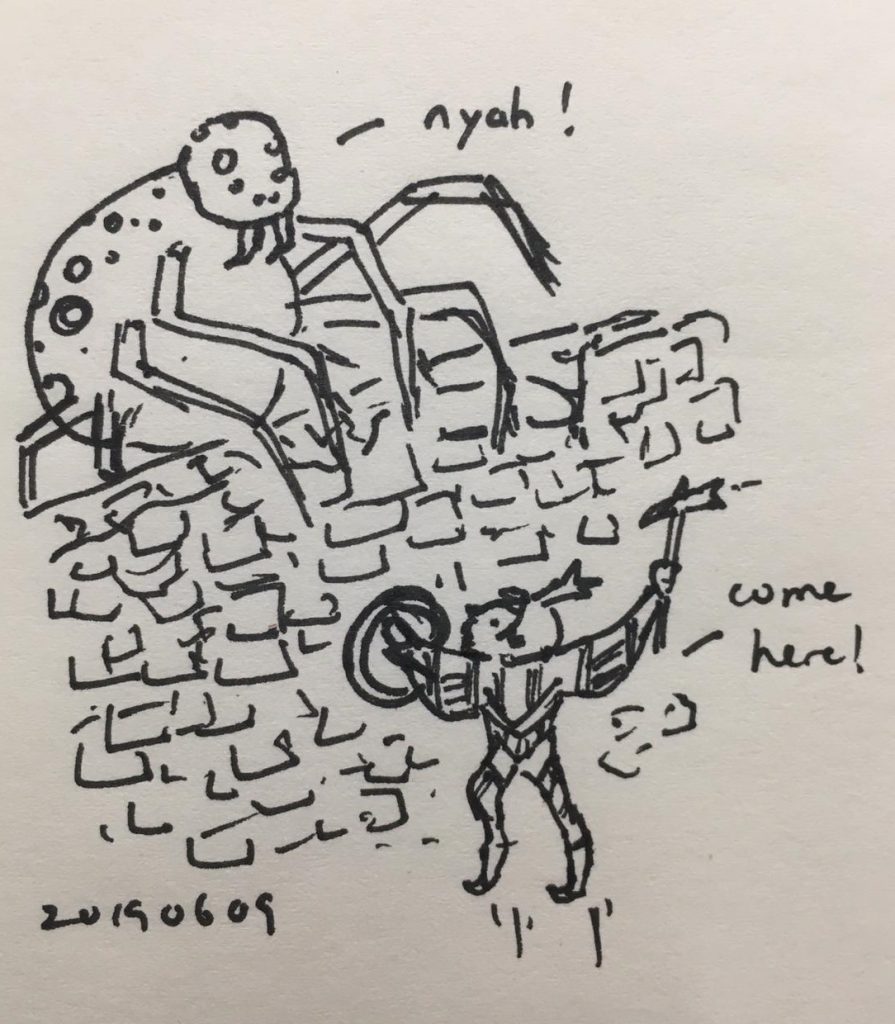 As they fight, they attract the attention of two giant spiders nearby. After the battle, they captured Favric and another cultist, Leto, and return to Reidoth's hut.
They question Favric; he refuses to speak despite being tortured. After hearing that the dragon will move to Cragmaw Castle, Reidoth head off first to rally the treants. The group take turns to keep watch. Milo and Ixir separate Leto from Favric. The simple-minded lad spills the beans about the cult's plans to offer an alliance with the dragon and that Favric had something up his sleeve if the dragon disagreed.
The next day, Kavier uses charm person on Favric and Leto who fall under his sway. They learn that the cultists planned to use a Collar of Obedience should the dragon refuse to form an alliance with them. The key they recovered on Favric's person opened the box to where he kept the collar. Before the enchantment ended, they knock out Favric and Leto then locked them in a cage within Reidoth's hut. They recovered the collar and hatched a plan to put it on Venomfang.
Myrl skillfully improved the leather work and, using three diamonds and two peridots, made the collar a bejewelled masterpiece.
They bring the collar to Venomfang and present it as a gift. They are eager to help him put it on but he rebuffs their attempts and adds it on to the rest of his treasure hoard. In an attempt to retrieve the collar back, they offer to relocate his hoard to the castle. He accepts but puts away his most valuable items. They do find a +1 battleaxe, Hew, and two spell scrolls, and some silver goblets set with moonstones. Venomfang would meet them at Cragmaw Castle and drive out the goblins in two days' time.
They make the trek through Neverwinter Woods towards Cragmaw Castle. Myrl handed silverweed around and each person hallucinated their greatest desire: mountains of gold, legendary +5 swords, a shower of gems caught with buckets, and a gleaming plate armour on a stand. The next day as they neared the Cragmaw's encampment, they hear a woman's scream of rage.
They find her holding off these wolves in a bone pit. Twenty feet over the pit, a crying toddler dangled from a fraying rope slowly burned by a candle.
Goblins gather over this pit and were releasing their wolves into the pit for sport. Myrl lets loose an arrow that snuffs out the candle. They fight the goblins and wolves and manage to rescue mother and child. The woman thanks them, introduces herself as Plainface, and urges them to follow her quickly away from the goblins. An hour later, Plainface signals for them to stop. She approaches a certain tree, knocks three times, and a number of her tribesmen appear…